Micah's Way has assisted participants in a variety of ways as a resource to help them help themselves.  Here are three examples:
Advocacy for Children and Family Assistance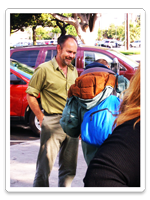 MW was able to help get two children enrolled in school after their parents were told the parents needed to have official transcripts from their last school. By going to that school and reminding it that, by law, official transcripts could only be acquired through the formal request of the enrolling school or school district, MW was able to help the parents respond to the school's demands. This resulted in the children being enrolled that same day. With her children in school, the woman was able to find work and housing, and is currently able to sustain her family with occasional help from MW. 
Relocation Assistance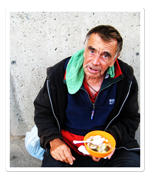 A 6 year homeless man, a marijuana user and on probation, decided that he wanted to get off the streets, and perhaps, return to his home town in upstate New York, contacted MW for help.  At first he volunteered at our office.  Then, after deciding he wanted to go home and start again, we helped him find work and begin to save money for his restart in NY, while actively negotiating with his probation officer for permission for him to relocate, believing that this would give him a better chance to turn his life around.
Our agreement was that when he had $300 saved, MW would underwrite his bus ticket home.  Each week, he deposited a portion of his paycheck with MW until he had accumulated the necessary $300, at which time we purchased his ticket and sent him on his way.  He is currently living in his hometown, has a steady job, an apartment, and seems to have established a stable life pattern.  He contacts us periodically to update us on his progress.  More stories…